After installing Vtune (VDOTool) and starting it, the Vtune (VDOTool) tray would appear in the system notification area.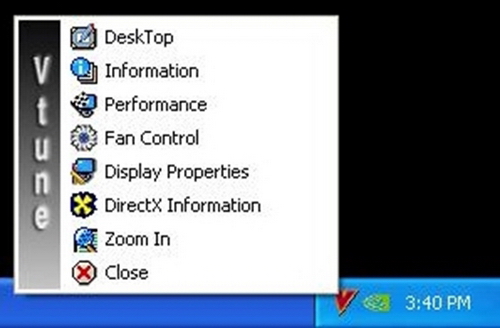 Or you can right-click mouse button on the desktop and click the Vtune (VDOTool).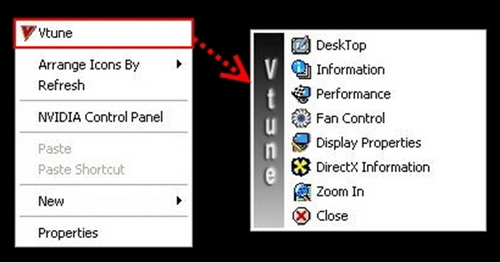 What can we do by Vtune (VDOTool)?

1. Desktop
Here can adjust resolution, color quality, DPI setting, and refresh rate.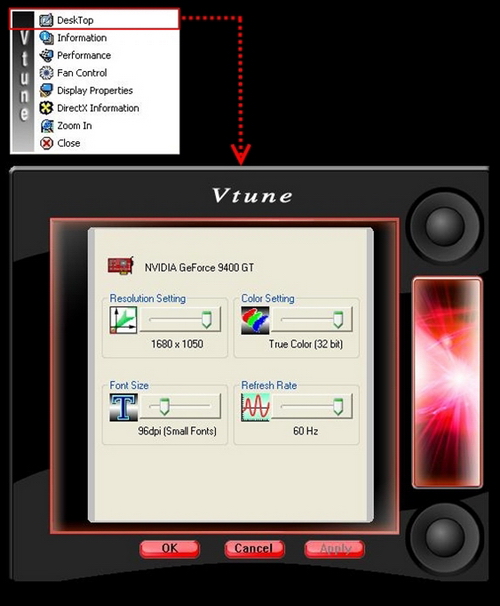 2. Information
This page would show the software information and hardware specifications.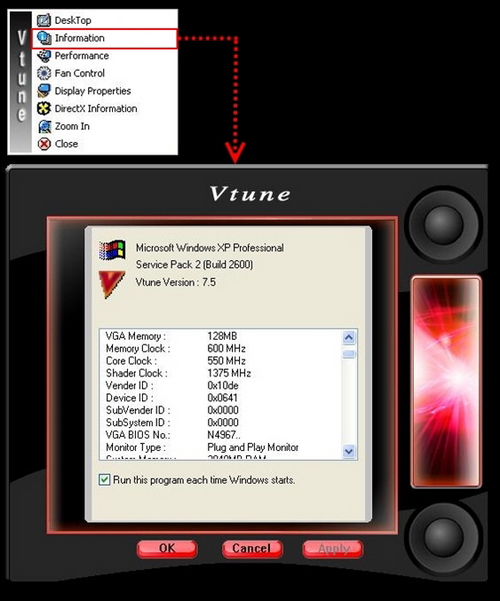 3. Performance
This page is overclockers' favorite.
The VGA's core, shader(NVIDIA only), and V-ram clock can be adjusted here.
Enable/Disable Link clocks option can link/unlink the core and Shader clock ratio.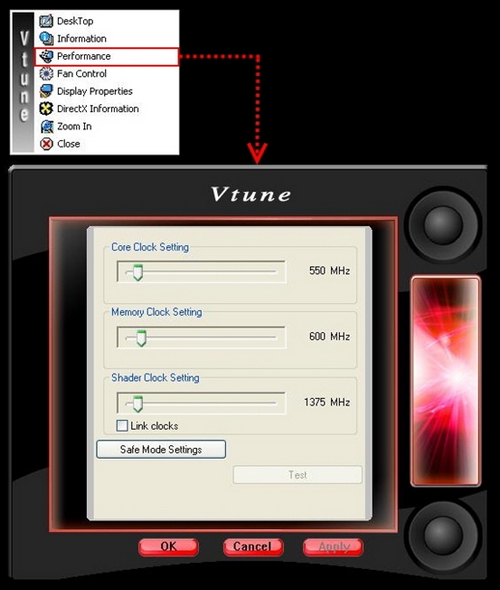 The new clock can be applied immediately without rebooting the system.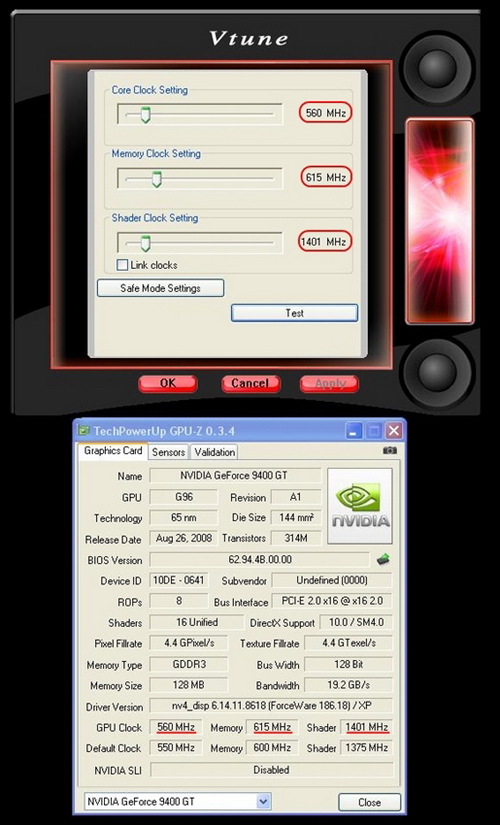 4. Fan control
The cooler's fan speed can be adjusted. Default setting is Dynamic Speed which means the speed can be controlled automatically by the GPU temperature. (higher temp. higher speed)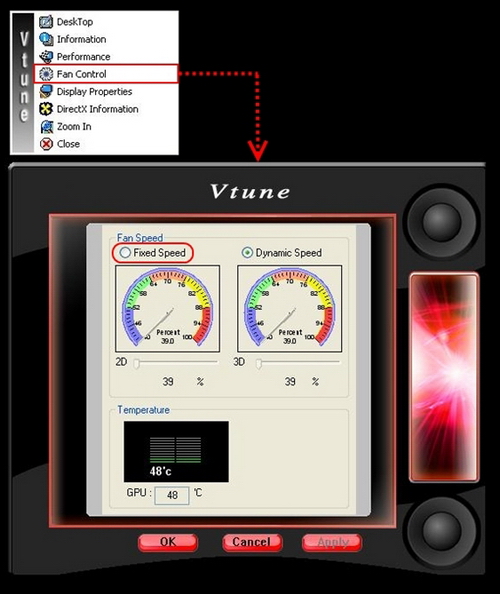 The fan speed can be manually adjusted in Fixed Speed mode.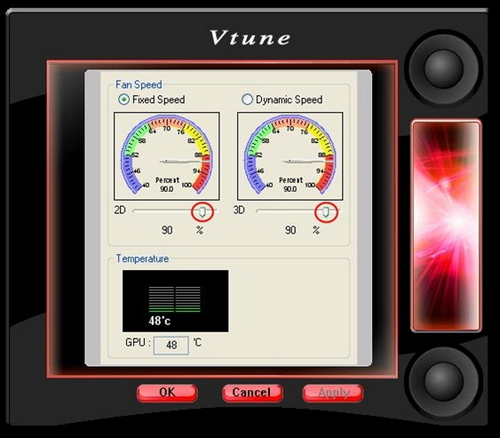 5. Display Properties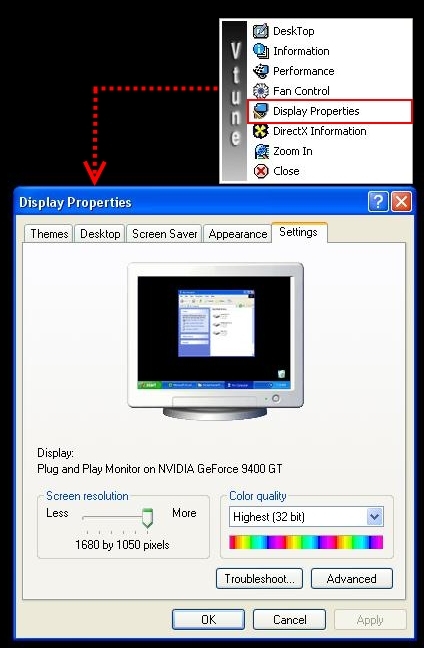 6. DirectX Information
Here you can open the DirectX Diagnostic tool.
Without Vtune (VDOTool) you must find the dxdiag in WINDOWSsystem32 to run the DirectX Diagnostic tool.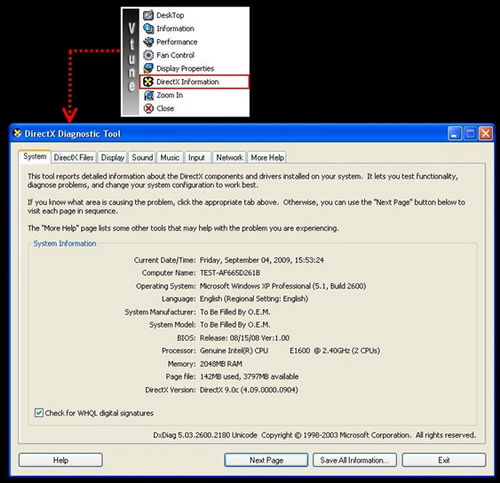 7. Zoom in
You can zoom to an area for closer look.